Our Company Values
A united company vision can serve as a consistent beacon through the ebbs and flows of day-to-day business — and strong company values are an essential element of a company's vision. They can help shape us as individual contributors to the team, as well as help guide us as a company as a whole. Over the past year the NW Staffing team selected and defined the core values that inform our decisions, keeping us in alignment with our company vision. Below are the values to which we aim to hold ourselves accountable.
PROGRESS: We are focused on forward-thinking practices that are innovative and sustainable.
EXCELLENCE: We are committed to providing the highest quality service.
ACCOUNTABILITY: We honor our commitments and will work together to meet needs and expectations.
COMPASSION: We are thoughtful and considerate in our relationships with clients, candidates, and community.
ETHICAL: We are unified in treating our clients and candidates with integrity and honesty.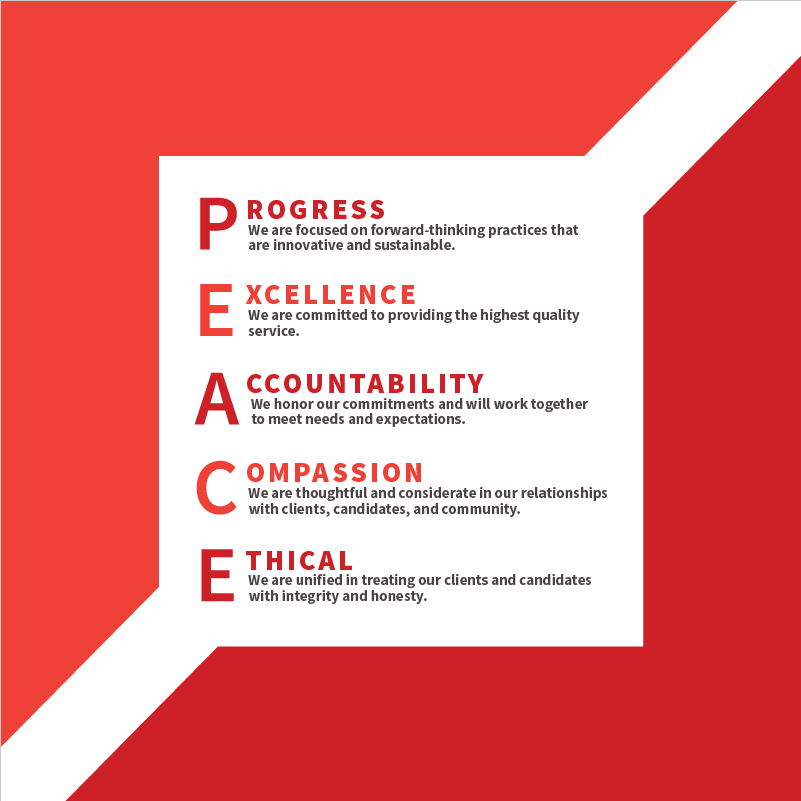 With locations in Portland, Clackamas, Beaverton, Vancouver, and Sacramento our skilled recruiters are ready to help you make your workplace the best it can be! Contact your local NW Staffing Resources branch today.